Everyone loves watching T.V. shows and movies they are some of the most dynamic entertainment options available. However, a show or a movie would only be enjoyable if it has been written, directed and edited well. While almost all people remember the characters in the movie, not many tend to be aware of the people building these characters. Screenwriters like Roger Wolfson are among the people who have a great hand in developing the characters whom people love to see on their T.V. screen. He currently runs a T.V. series on Crackle, which is primarily about the U.S. Embassy in Rome. Wolfson has also sold multiple original series of his own to networks like CBS, Bravo, and Lifetime, as well as major studies, including ABC, CBS, Universal Cable Productions, A&E, and Sony.
Screenwriting is extremely important for both movies and T.V. shows. Without an impactful and intriguing script, no content would be able to impress the audience. Roger Wolfson is one of the many screenwriters of the United States who has worked on multiple T.V. shows and movies.  He arrived in Los Angeles, the city of Hollywood, in the January of 2003 as a writer. By the July of that year, he was a staff writer on Ed Zuckerman and Paul Attanasio's CBS series that was named, "Century City". This show starred names like Viola Davis. Wolfson's episode "To Know Her" was the first episode of this show to be aired after its pilot. He then went on to write for "Law and Order: SVU" as well.  In addition to working on these shows, during this period, Roger Wolfson had also traveled across Ohio as a surrogate speaker for the Presidential campaign of John Kerry. He eventually wrote an episode for the show for "The Closer", for which Kyra Sedgewick got her first Emmy Nomination.  He has also written for USA's "Fairly Legal", and TNT''s "Saving Grace" that starred Holly Hunter.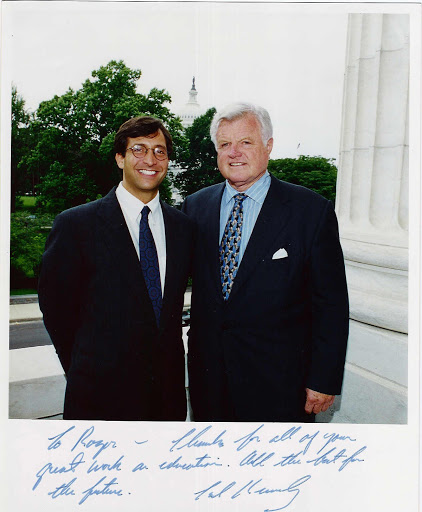 Wolfson has also developed a T.V. series with names like Charlize Theron, Meryl Poster, Peter Tolan, Neal Moritz, and Dennis Leary as its producers. The "Heroes" creator Tim Kring is also associated with this show. Roger Wolfson has also partnered with Oscar-winning producer Bruce Cohen and Oscar-nominated songwriter Bird York for creating campaign ads. He was a strategist for the "Writers United" slate of candidates for board at the 2006 Writers Guild elections, and had volunteered to help media operations for the Guild during the 2007-08 strike.
For nearly two decades, Wolfson has hosted salons on a plethora of subjects, including handwriting analysis, eastern v. western medicine, the history of jazz, the charter school movement, art history, philosophy of the mind, futurism, poetry and so on. These salons used to be held at the Craft and Folk Arts Museum, outdoors at Burton Chace Park, and even at private homes. Some of these events later used to be held at Wolfson's house as well.