Food manufacturers always need food testing laboratory support for their microbiological, chemical, nutritional and product development analysis. So how can food manufacturers find a suitable food testing laboratory to meet their needs? The food industry must evaluate food testing laboratories by
Engaging with them on the telephone
Visiting the laboratory
Evaluating their capabilities
Seeing how they perceive your needs.
As a food manufacturer when looking for a contract laboratory, outline your needs. Are you looking for
Product development or reformulation of products
Microbiological or chemical testing
environmental monitoring or an audit
Analysis of nutritional information label
Once you have established your need then zero in on a food testing laboratory that meets your specific requirements.
Other criteria that you need to look for in a good contract laboratory are as follows. You must see of it is
ISO certified
Are the methods used for testing recognized by FSSAI
Turnaround time
Delivery or pick up of samples
allows and has audits
trained technicians and the latest testing equipment
provide results and also interprets results if needed
experience of product matrix or matrices that are similar
a suggestion of additional testing
cost of services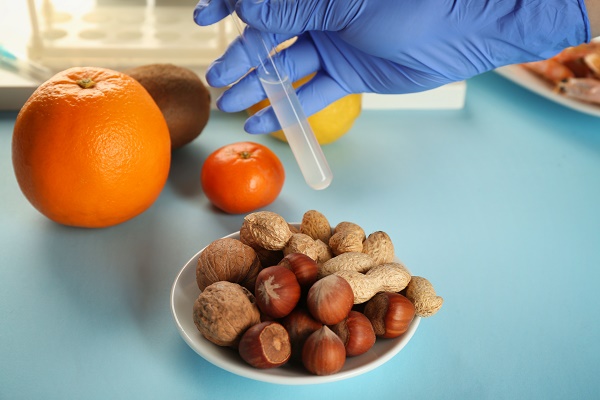 As a food manufacturer select an ISO:17025certified contract laboratory because that is the standard among testing laboratories recognized the world over. It means that the laboratory undertakes proper documentation of all laboratory procedures from receipt of samples to testing to analysis report. The laboratory will also define the scope of the testing procedures that have been ISO certified. If the contract laboratories' good it will work with you as a potential client in the initial phase to understand your needs and limitations and it must not take advantage of you at this stage.
Also remember that a microbiology laboratory for sample testing is good enough but one that also has research capabilities is even better. Validation studies also play an important role in food safety and the contract laboratory you select must be able to validate product safety. Make sure they have well defined time frames for testing samples and do not produce results overnight.
As a food manufacturer, you must visit the lab to see their facilities, examine how they write reports and what information the report includes. A testing lab that does not welcome a visit by the food manufacturers is a red flag. You must also find out if the selected contract laboratory has experience in testing the type of products you manufacture as they will be aware of the issues such products can have and must also pass a validation review.
Good contract laboratories usually conduct a check-sample program. A Check sample program is designed to evaluate the technicians doing the work using samples prepared by a third party. All contract laboratories provide results but a good contract laboratory will also interpret the results especially when such interpretation is crucial. Choose a laboratory that does the actual testing and research, but also helps you determine what testing is necessary to conduct.