The 21st century lifestyle has put a lot of pressure on people to achieve more in the least amount of time. These demands have seeped into the everyday lives of this generation and influenced the development of new technologies that help make life easier, faster and more convenient.
The Age of Smartphones
Intelligent and innovative, smartphones have become one of humankind's greatest inventions. This handy device has become such a part of life that it is uncommon to find a person without a phone in hand.
Smartphones now come with useful features that make daily lives easier. A plethora of smartphone applications are also ready to be downloaded anytime. Combined, these handy helpers can cut down on time, energy and even costs when used properly.
These are especially crucial and highly beneficial for busy individuals, or even groups, who are pressed for time or are always on the go.
Most of the time, all that's needed is the right hardware, the appropriate software, and a subscription to a reliable telecom network that offer and unlimited internet packages to answer their requirements.
These advanced mobile smartphones, whether for personal or business use, are equipped with advanced technological apps and features which can provide solutions to streamline and simplify life.
10 Useful Smartphone Features and Apps for Busy People
With numerous features and millions of apps available, choosing the ones that can be most helpful can be overwhelming.
Here are some of the recent, most-loved ones:
1. On-board tech "assistants" 
The tech landscape has changed forever with the introduction of built-in on-board phone "assistants" like Apple's Siri or Samsung's Bixby. These onboard "secretaries" are designed to make life easier for busy individuals through touch, type or voice commands.
This intelligent feature in the latest smartphones is programmed to learn its owner's usage patterns and evolve and adapt accordingly.
For people on the go, crucial features include the event or appointment reminders, and the use of voice commands to text, make a call or even change your setting simply by pressing a button.
These features are especially beneficial if you are doing multiple things all at once. It saves time and makes you more efficient in managing your tasks.
2. High-resolution cameras
With a generation hooked on taking photos of every imaginable thing that captures their fancy, high-resolution cameras are a must for every smartphone to have.
These days, a built-in camera delivers high-precision photos and videos and, in the right hands, can already give pro cameras a run for their money. With such high-quality results, these cameras are a favorite among the creative set.
Snapping a photo is quick and easy and is already used by business owners, online entrepreneurs, or celebrities to promote and sell their products. Aside from being helpful creative partners, phone cameras can also be used for socio-civic aspect purposes as important events, crimes or good deeds have been filmed, reported and used as evidence.
3. Large screens
More and more smartphones are being designed to have clear, wide screens that are advantageous if one needs to view spreadsheets, documents, creative designs or any other files that need to be seen in finer detail.
Phones with larger screens can also do double duty as a productivity device, as more companies are jumping into the bandwagon and creating docks to turn phones into laptops.
4. Wireless earphones
With the advent of technology, wireless earphones are making it easier for you to work or play without wires tangling about.
The development of these hands-free listening devices can make it easier for people on the go to listen to podcasts, talk to someone on the other line, or simply listen to music without having to hold on to their phones.
Bluetooth connectivity can make it easier to connect these wireless buds to the phone so people can do other things while listening as long as the phone is within hearing distance.
5. Built-in projectors
 There's no more need to lug around bulky projectors when people need to deliver a presentation, show a video, or simply enjoy a movie with friends and family.
This century sees the arrival of built-in projectors in smartphones. Different smartphones with this feature have a variety of unique offers that make it such an interesting exercise to go through choosing the best one. There are ones with battery capacities that can last a whole day while others have infrared sensors built in that allow any surface to become a touchscreen.
With such a feature available to users, it will be very efficient to conduct business or pleasure (or both) as it cuts down on time, resources and costs.
6. Wunderlist
With people having a lot on their mind nowadays, it is essential to keep track of things by having a list.
Wunderlist is an app that serves as a virtual assistant and helps manage general to-do tasks. It keeps personal and professional lives of busy individuals in sync by scheduling activities while keeping track of the time it takes to do them.
This is very helpful as it allows people to mind dump things on the list and just get things done without missing out on anything that needs to be done.
7. Blinkist
For people with little time to spare but who still would want to get their dose of daily reading in, Blinkist could be the answer.
An app designed to summarize a non-fiction book, it can read the book back to the user, whether in audio or through text, in 15 minutes. This is such a useful tool when doing research on the run or if a person simply wants to devour informational books for quick learning.
8. Forest
This app is an interesting take on a task management and timer. It allows the user to set a timer for a task while keeping other activities like answering calls, checking messages, or visiting sites at bay so it will not distract the user while he or she is working.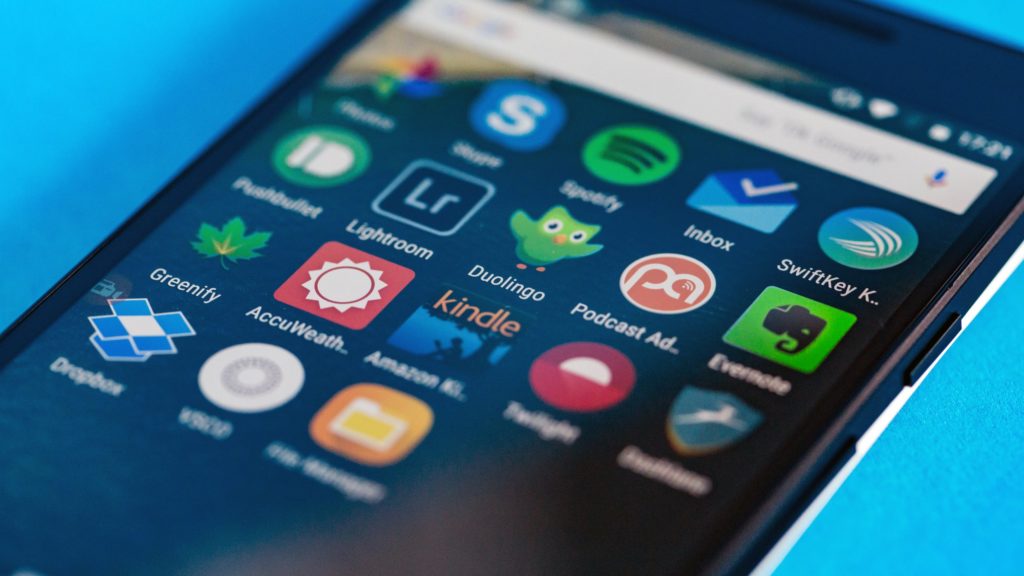 What's more, every time a task is completed without the person getting distracted, a tree grows. If a person fails, a tree dies. It's a nice tool to help one focus on things at hand while also reminding a user about being "green."
9. Mindfulness
With such a hectic lifestyle, it is also a must to have some time to meditate. Mindfulness one such app that manages meditation sessions while keeping track of daily reminders as well. It's a good productivity app that can help balance a person's activity for the day while also helping to maintain a healthy mind.
10. Noisli
Lastly, Noisli is an app that can help people concentrate with the use of productive sounds. Audio bites of waves crashing or rain noise will aid in blocking out distracting sounds and help one focus on the tasks that require full attention instead.