Women's wrap watches are cool and stylish. Wrap around watches are one of the top ladies watch trends, the ultimate arm-candy. Wrap watches come in a variety of styles and designs with wrapping around being the common factor. There are elegant double wrap around and fun multi-strap leather bracelets, or even chain-link and leather combinations. Styles range from classic and elegant to extravagant watches with loads of embellishments to hip and fun styles. Here is our guide to the different models on the market
Double Wrap Leather Watches
The double wrap around watch is the most common wrap watch. This style has long leather straps that wrap around the wrist twice. The style is simple, elegant, sophisticated and feminine. It is dressy and classy. Double wrap ladies watches are trendy fashion timepieces and having leather bands, they are also timeless in style. A perfect example of how this is true is the iconic Hermes women's leather double wrap watch. For years, it has been in style and for years it will be without losing its appeal.
A double wrap leather watch is the go to every woman who wants a trendy accessory yet classic timepiece. There are both designer and more affordable options. Top brands with the best double wrap watches for women include Michael Kors, Shinola, Marc Jacobs, Fossil, La Mer, Hermes and more.
Triple Wrap Watches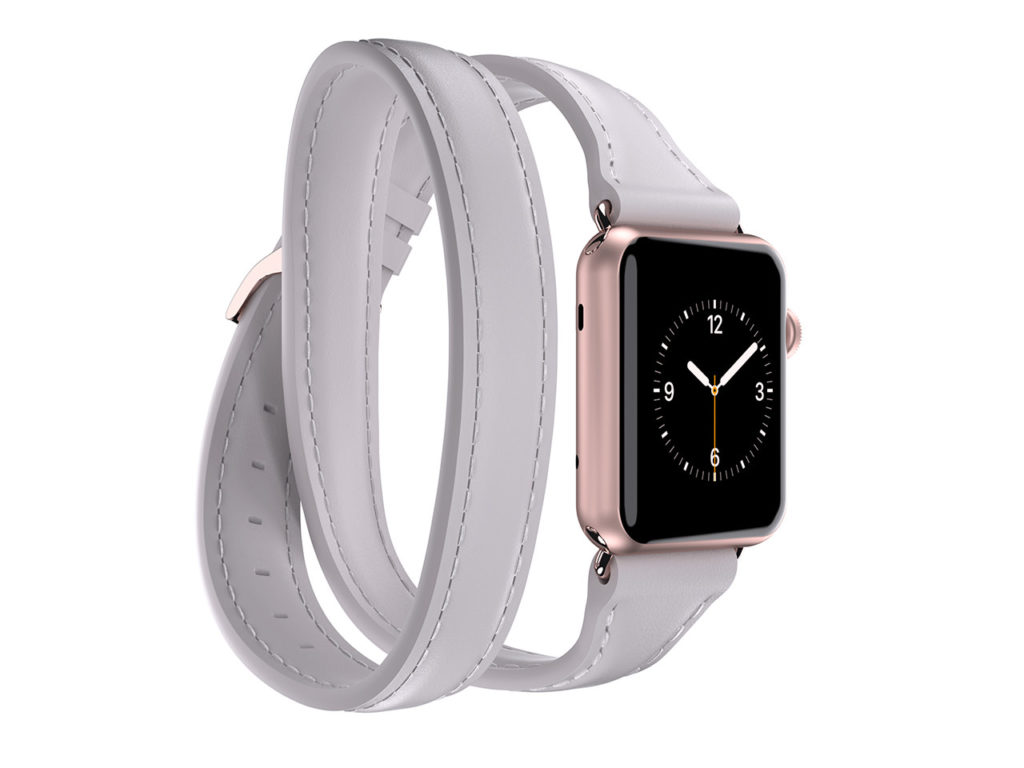 The triple wrap around watch is more elaborate and casual than the double wrap around watch. When strapped on your wrist, it looks like you're wearing two other bracelets in addition to the watch. The watch strap is leather. Often one of the strap is similar to the main band and the second one will have embellishments such as chains, studs, crystals, braids, charms or patterns to make it more interesting. These are often produced more as fashion items by brands such as Dior or Diesel watches.
The triple wrap watch is a complete accessory. A combination of a beautiful watch with friendship bracelets. The style is young and fun. Others have a retro style with bronze studs on the leather straps. The look good on your wrist making them great casual watches and fashion accessories.
Chain link and Leather Multi Strap Wrap Watches
Chain link and strap wrist watch have a leather strap as well as a chain link in a multi-strap or a wrap around design. If you are looking for a casual fun or fashion bracelet style wrap watch, there are multi-wrap designs that resemble friendship and charm bracelets.
How to Wear Wrap Watches 
Wrap around watches are very easy to wear. Best thing is that you can wear them with anything from casual to the most elegant outfits. Very stylish and prominent, a double or triple wrap around watch is sufficient as the only accessory on your wrist. Wear a double wrap around leather watch for an elegant and effortless style vibe and it looks good and grabs attention. For a cool but bold casual look, add some bracelets and bangles to a double or triple strap wrap watch.