Which one do you like more, golf or traveling? There's no need to choose between the two since Ireland golf trips let you have both. An incredible golf vacation needs proper preparation so you can enjoy it more.
Season
It is best to visit the UK and Ireland in the latter parts of May or the earlier parts of September. Getting decent weather during April or October is quite rare. Be aware that going during the peak season will be more expensive. Going earlier or later in the year, when there is possible poor weather, would fit a tighter budget. Always check your other commitments before you plan for a golfing trip to avoid any hassle.
Friends
Spending your holidays with good friends is a lot better than alone. Those whom you will get along well with and have fun with are better choices. It would be ideal to avoid bringing friends that might cause a scene on the course or after drinking in the pub. You should also make sure the friends you invite are not likely to drop out at the last minute.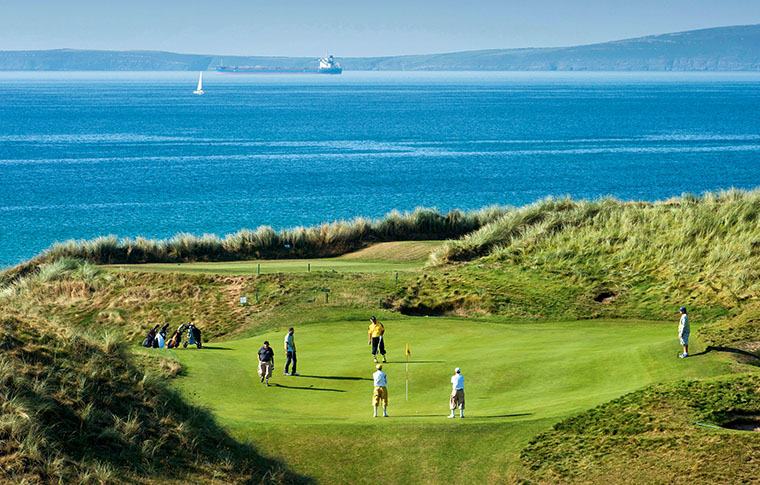 Budget
Like any other vacation trip, a golf trip can range from very affordable to very expensive. Agreeing on a budget will let you and your friends set a standard. It would be nice to spend a bit more on an amazing course since you are taking a holiday vacation anyway. If you know the ins and outs or you are friends with someone familiar with the place, you can enjoy it even on a tight budget.
Plan
Planning in advance is always the best. It is vital to ensure that there are slots on the courses you want to play on during the days you plan to go. You can save up money if you book for a flight and a hotel room at an earlier time. You should book further in advance the bigger your group.
Research
Putting all the most popular courses in your itinerary is not a great idea. It is one of the biggest mistakes people make when going on a golf trip. It would be better if you mix in a couple of underrated locations. The total amount you will spend will be lesser this way. Playing on little-known tracks will let you enjoy a more personal vibe from these sites.
Difficulty level
Courses vary in difficulty levels. Consider who will be coming with you before you choose a course. Selecting proper courses will let the veterans of your group still have fun. The novices will also not struggle too much.
Explore
Although golfing is the primary reason for your golf trip, it would be best to explore the country as well. Taste the local cuisine with your friends and spend a nice evening at a local pub. There are several tourist attractions you should check out.