Apart from bearing the tag of IT hub of India, Bengaluru possesses another tag which the city is not that proud if that is the 'would be divorce capital of India.' The city is filled with techies who can solve the most complicated technical problems in no time, but the only place where most of the techies are failing to resolve is their marriage. The immense workplace pressure on young minds has made a huge difference in the lifestyle of the techies. As per a recent survey, India ranks the lowest when it comes to divorce rates in India. There are only about 1000 divorce cases that are filed every year here in India.
But recently, the courts have started facing a sudden increase in the no of divorce cases filed every day which is particularly in Bangalore. In average, the Bangalore courts are facing up to 50 divorces filed every day for which the Indian government has come up with rules and regulation that will make divorces easier and fasters for keeping in pace with the other countries.  But, the question that remains is what has led to an increase in the number of divorce in Bangalore.
Increase pressure in the workplace
To make a marriage successful, it is vital that the couple spend enough time with each other. But with the increasing amount of pressure in the workplace, the professional needs to work extra hours for which they can hardly spend time with each other. And when it comes to Bangalore, most of the couples work in different IT companies, and there have been cases when the couples haven't seen each other for a week except Sundays because of their office timings. And this is one of the primary reasons why there have been an increase in cases of divorce filed every day in the courts of Bangalore.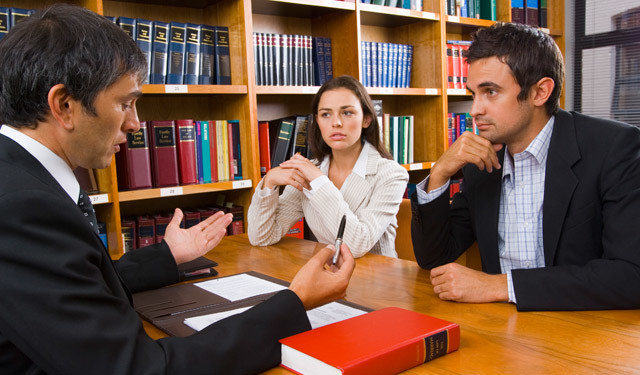 Suspicion
Suspicion grows when the couple can't spend enough time with each other. And because of the immense amount of work pressure, the couple couldn't spend time with each other. And a breach of communication naturally leads to suspicions. And it has been found that most of the time the couple confront each other with their problems. Rather, leave them which eventually escalated the cracks that further leads to divorce. Suspicion can come naturally to every human being. But, it is totally up to a person how they will solve their suspicion.
False Allegation
Most of the time, it has been found that couples, out of their suspicion start accusing each other. This brings a huge problem in the life of couples. Even if one is suspecting something, they should always talk to their partner and tell them the reason behind the suspicion. And if the suspicion turns out to be true, it will lead to a healthy separation. And if you start accusing and it turns out to be false, the amount of guilt you will have to carry for the rest of your life will be intolerable. And acquisition brings a huge blow in every relationship which eventually gets bitter with time.
Wrong decisions
As per the divorce lawyer in Bengaluru, it has been found that among all the newly young married couples, it has been found that most of them are getting married within a few months or years of knowing each other. Even though it doesn't take time to fall in love, but you should spend enough time with each other before tying the knots. Most of the couples that have filed for divorce have been married for hardly a year.